HOLIDAY ETIQUETTE CLASS
Limited Time Holiday Offer $150 ($225 Value)
I am offering an etiquette class (90 minutes) for up to 4 (adults and/or kids) focussed on preparing you and your family for the holidays.
The class will include dining, social and all the other skills and tips you need. 
If you are hosting an event at your home, or attending as a guest, this class will ensure the holidays are truely memorable.
To get the $150 speclal offer price book before November 26th.
Las Vegas, Summerlin, Henderson Only
Click or Call: (415) 999-1283.  Space Limited
------------------------------
Welcome to Sheila Keast Etiquette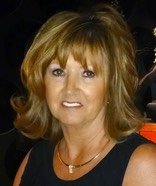 My name is Sheila Keast and I am a Certified Etiquette Trainer.   Born in the UK - and having lived in the USA for the last 20+ years enables me to bring a unique combination of cultural and culinary styles, insights and traditions to my classes, summer camps and tea parties.
As the mother of 3 wonderful children, and a grandmother, I know first hand that it is never too early to help children and teens master the key skills they need to be confident, well mannered and successful. 
I focus on the principles of etiquette and apply them to the real world - helping children, teens, grown ups and business professionals better prepare for the challenges and opportunities that they encounter each and every day. For more information.
There is nothing more satisfying than to hear from clients how my etiquette classes have made a positive and lasting impact - I have included many of these testimonials on my website including this one. 
Our daughters spent a delightful week with Sheila over summer vacation. Sheila knows lots of etiquette rules, but, more importantly, she sets an example of graciousness. The respect she showed our girls inspired them to want to continue improving their manners. You can ask no more of a teacher. We've recommended Sheila to our friends and consider ourselves privileged to have met her. Doug P.

In addition to my etiquette classes I can also help you plan a casual lunch or formal dinner and ensure that every little detail will impress your guests.
I can help you create the perfect menu, prepare the meal, design a beautiful table, put together gifts for your guests, flowers to make your lunch, afternoon tea or dinner party the talk of the town. For more information.

Sheila is the most honest, trustworthy person around. Totally dependable she will never let you down. She is also a fabulous hostess and cook. Inviting Sheila to help with your function is the only way to go for total success! She has a great sense of humor too!  Susan G.
Thank-you for visiting my website - I would be honored to work with you. Please call me anytime on (415) 999-1283 or email if you have any questions.
Respectfully,
Sheila Keast