Watch my regular appearances on FOX5 KVVU Las Vegas - The MORE Morning Show covering a broad range of etiquette topics and tips. 
Rachel, Jason and Monica are so wonderful and gracious - it was pleasure to work with the entire FOX5 crew. A special thanks to the amazing Cynthia!. Check out all my TV segments on the Media page.
Welcome to Sheila Keast Etiquette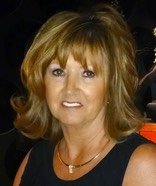 My name is Sheila Keast and I am a Certified Etiquette Trainer.   Born in the UK - and having lived in the USA for the last 20+ years enables me to bring a unique combination of cultural and culinary styles, insights and traditions to my classes, summer camps and tea parties.
As the mother of 3 wonderful children, and a grandmother, I know first hand that it is never too early to help children and teens master the key skills they need to be confident, well mannered and successful. 
There is nothing more satisfying than to hear from clients how my etiquette classes have made a positive and lasting impact - I have included many of these testimonials on my website including this one. 
Our daughters spent a delightful week with Sheila over summer vacation. Sheila knows lots of etiquette rules, but, more importantly, she sets an example of graciousness. The respect she showed our girls inspired them to want to continue improving their manners. You can ask no more of a teacher. We've recommended Sheila to our friends and consider ourselves privileged to have met her. Doug P.
My approach is not only to focus on the principles of etiquette - but to apply them to the real world - helping children, teens, grown ups and business professionals tackle the challenges and opportunities that they encounter each and every day. With this in mind my work focusses on the following areas:
Helping children and teens learn Table Manners, Communication and Social Etiquette skills through classes, workshops and camps.


Working with grown ups and their familes to ensure that every aspect of a social or business event they are hosting or attending is a resounding success.


Coaching for business professionals who are being proactive about accelerating achievements and successes at work and socially outside of work with co-workers.


Giving Back to our veterans, service members and their families by donating etiquette and manners classes.



Working with homeless and disadvantaged children and teenagers to help build life skills and self confidence. 



For more information click on: Classes, Kids, Camps, Grown Ups, Giving Back and Coaching.
Thank-you for visiting my website - I would be honored to work with you. Please call me anytime on (415) 999-1283 or email if you have any questions.
Respectfully,
Sheila Keast